Smore Educators
Professional Communication Tools
For Professional Educators
"Smore makes it simple to communicate consistently with parents, faculty, and community members."
Interactive, beautiful and effective communication
Make newsletters in minutes and send them over email, on social networks or even print them!
Custom & Education Backgrounds
Add your own backgrounds, or choose from presets and seasonal themes.
Automatic Translation
Expand your audience in just two clicks. Choose from 100+ languages.
Comprehensive Analytics
Understand how your audience interacts with your content.
File Support
Enrich your email with PDFs and other files — just drag and drop!

Smore is trusted by more than 20,000 schools and districts
Do more with a Smore Pro plan. Enjoy education pricing.
Buy Smore today, and enjoy it 'till St. Patrick's Day 2022 *
Scroll to see more
30-day money back guarantee
Safe & secure shopping.
100% online safety.
Features
Number of Newsletters

Monthly email credits

Newsletter edits

Advanced Analytics

Customize designs

Education designs

Quality prints & PDFs

File attachments

No Smore branding

WCAG 2.0 AA Support

Improved Deliverability

Automatic translation

Advanced Privacy

Priority support
Personal Educator Plans
One Educator Plus
$149
/year
Instead of $588
Buy it now
* Educator accounts activate immediately, and are valid for 12 months from date of purchase.
30-day money back guarantee
Safe & secure shopping.
100% online safety.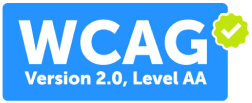 Some questions you may have:
Do I have to sign a long-term contract?
No. Educators get billed yearly. You may cancel at any time during the year to avoid a recurring charge.
What if I'm unhappy with the service? Can I get a refund?
We have a 30-day refund policy. If you cancel your account within the first 30 days of the initial purchase and request a refund, we will provide one - no questions asked.
If I sign up for the Educator plan, can I use Smore for commercial purposes?
Users who sign up for the Educator plan must use Smore for personal or educational purposes only. For more information, see our terms.
What types of payments do you accept?
We accept all major credit cards including Visa, Mastercard and American Express. We do not accept PayPal, checks or purchase orders.
Can my school purchase accounts for our building/school/district?
Yes. We offer a Multi-User License. You can fill out this form and our sales team will reach out with pricing information.
I'm not a teacher. Can I still sign up for the Educator plan?
The Educator plan is meant for teachers, librarians, consultants, church members, parents, volunteers, or anyone who will use Smore for educational purposes.
As long as you're "in education" and you're not selling anything, you should be fine.
What happens to my newsletters if I cancel my Educator account?
Your newsletters will remain in your account, but you may not be able to edit the previously created newsletters.
Any pro features you used (like custom backgrounds) will be disabled once you cancel your Educator account. You will also not be able to make new newsletters.
I'm not sure if I'm allowed to use Smore for Educators for my purposes. Who can I talk to about this?
You're very welcome to contact us at any time with your questions and concerns. We promise to answer as soon as we can.

"Life looks wonderful! I love getting to send out my weekly communications."
Bret Domstrand - Principal at Georgetown Elementary
We Helping Schools & Districts Communicate Better
Looking for a Multi-User License for your
school or district?
Get a Smore Multi-User License